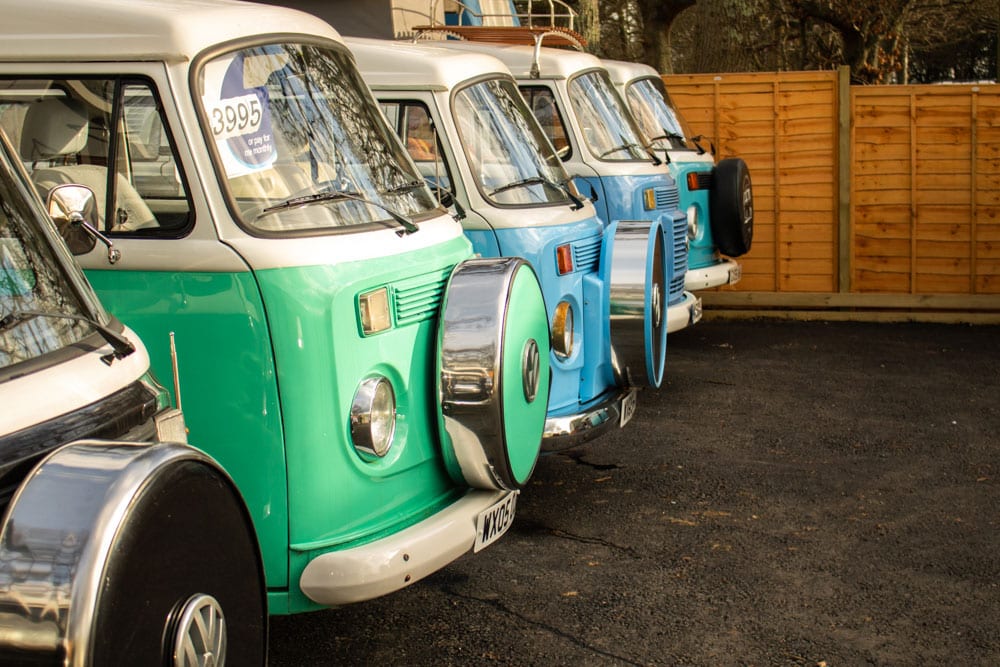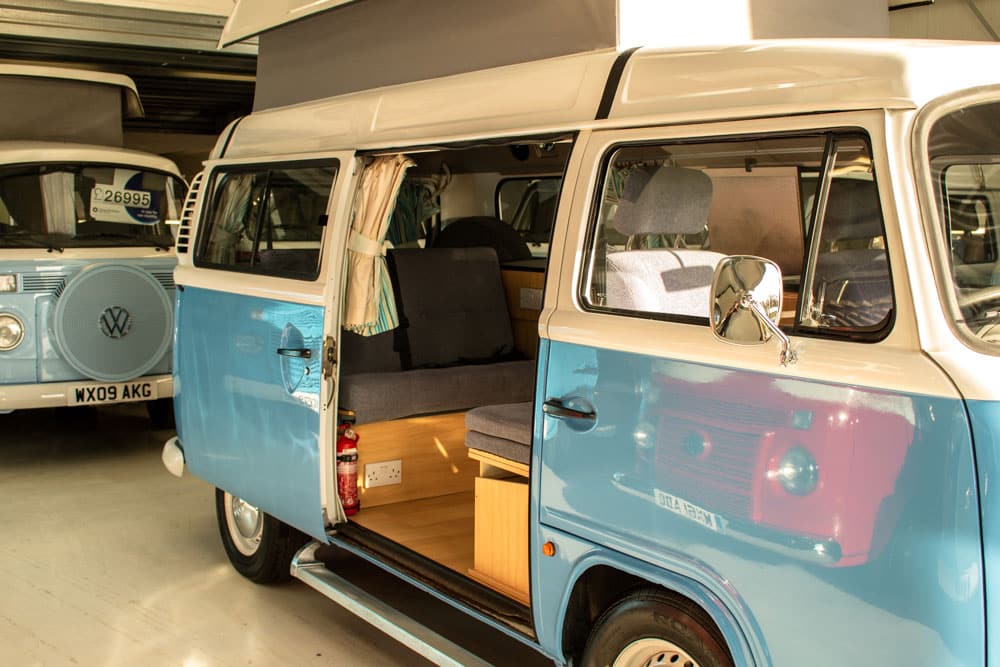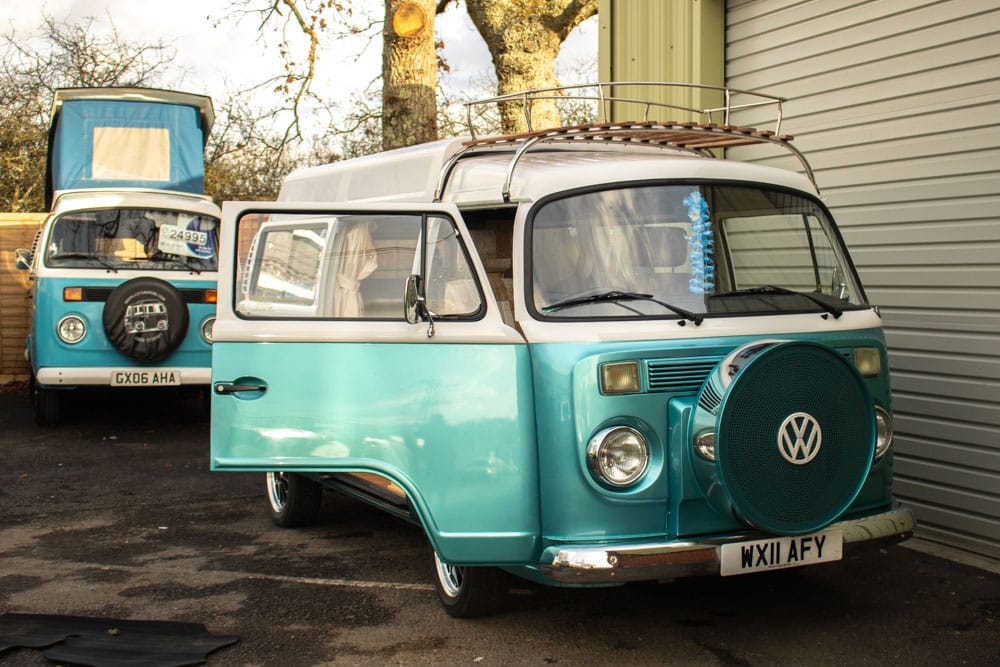 Finding Out The Story Behind VW Kampers
On a frosty, sunny Friday morning I arrived at VW Kampers in Henfield, Sussex. Ian Harris, the founder of the company, was in the middle of detailing the interior of a gorgeous metallic blue and white T2. He was kind enough to show me round their impressive premises.
It was immediately clear that Ian is an absolute car nut and, as well as loving campers, has an impressive (and ever changing) collection of classic cars. Over the years these have included a Mk1 Golf GTi, a Type 3 Fastback, Ferarri 308, several Porsche 911s and many more. He has just finished the full restoration of his rare 1972 Viper Green Porsche 911S.